SAC & Snark Missile Patches
The First Atlas missile was accepted by the 576th SMS at Vandenberg AFB, on Sept. 1, 1959. The next three Atlas squadrons were scheduled to become operational at Warren and Offutt AFBs between March and November, 1960. They were only in operation a few years before replaced by the more efficient Titan and Minuteman Missiles. The patches are rare.
By late 1964, all the Atlas were removed from their silos. It seems that most, if not all, were sent to Vandenberg AFB, where they were used to launch satellites.
---
---
Atlas Missiles
Warren AFB; 1958-1961
4320 SMW
706 SMW
decal from hardhat
549 SMS
---
Warren AFB; 1961-1965. Replaced the 706 SMW, above
---
Squadrons assigned to Bomb Wings, which were then redesignated Aerospace Wings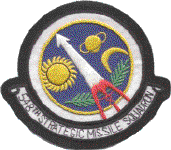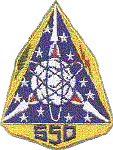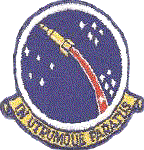 548 SMS - HAVE
Forbes AFB
550 SMS - HAVE
Schilling AFB
551 SMS - HAVE
Lincoln AFB
Above is reproduction
556 SMS
Plattsburgh AFB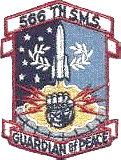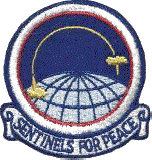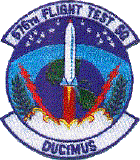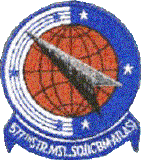 566 SMS
Offutt AFB
567 SMS - HAVE
Fairchild AFB
576 SMS
Vandenberg AFB
577 SMS - HAVE
Altus AFB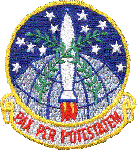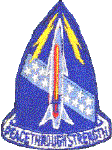 578 SMS - HAVE
Dyess AFB
579 SMS
Walker AFB