Boeing B-47 Stratojet Gallery - Postcards
Captions are from the postcards
The B-47, one of the Air Force's newest bombers, demonstrates a jato takeover from Write-Patterson flight line.
The b-47 is a medium bomber stroto-jet in the 600 mph class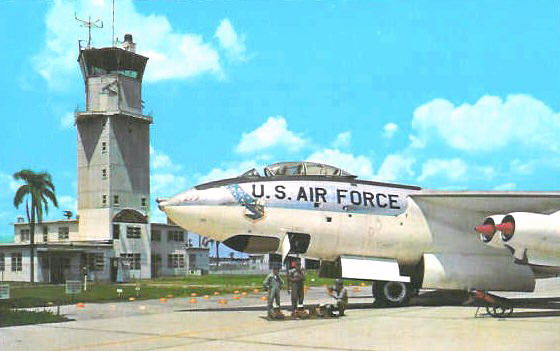 Combat ready crew of the 321st Bombardment Wing, Pine Castle Air Force Base,
near Orlando, Florida.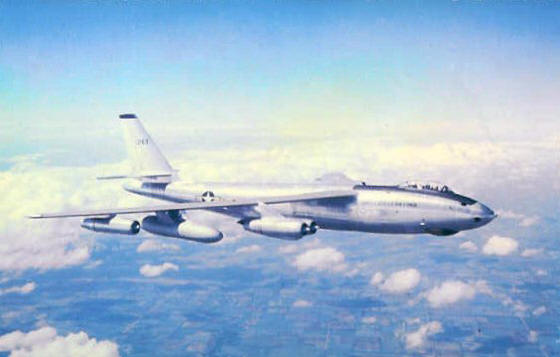 Boeing B-47 Stratojet
The world's fastest operational bomber. Built at Boeing's Wichita Division, these six-jet a-bomb carriers put the punch in Uncle Sam's air arm. The Stratojet travels "in excess of 600 mph" with more than 20,000 pounds of bombs.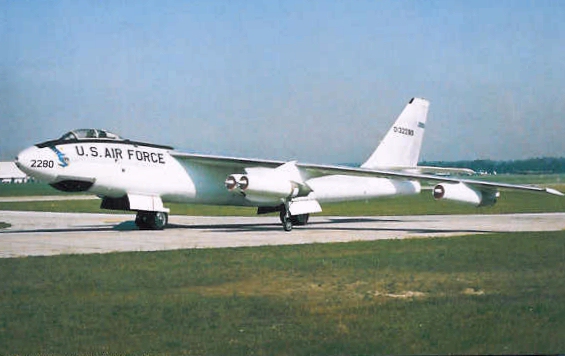 No information on this postcard.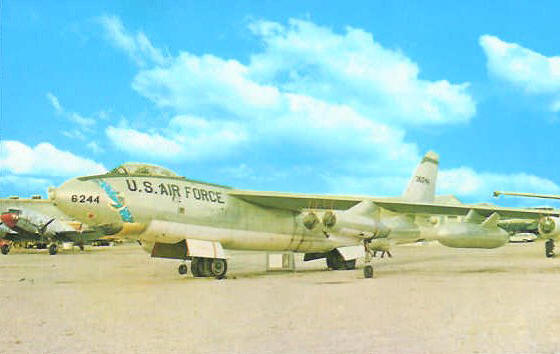 Boeing B-47E "Stratojet"
The Stratojet, the world's first swept-wing bomber made its initial flight on December 7,1947 and normally carried a crew of three men. The B-47E on display at the Air Force Museum, Wright-Patterson AFB, Ohio is the last Series "E" aircraft built.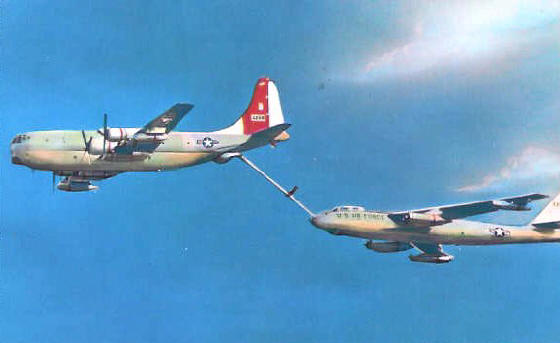 Plattsburgh Air Force Base; Plattsburgh, New York
Home of the 820th Air Division. A B-47 "Stratojet" bomber from the Strategic Air Command takes a "long pull" of fuel from a KC-97 "Stratotanker". This method of refueling is known as the flying boom system.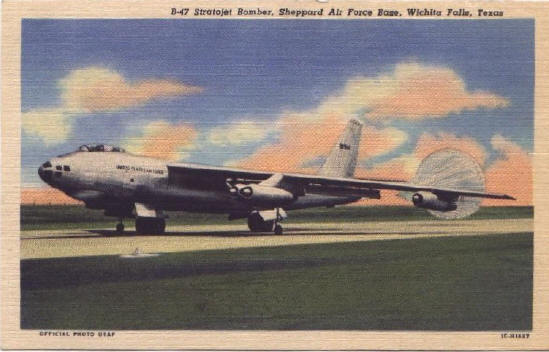 Sheppard AFB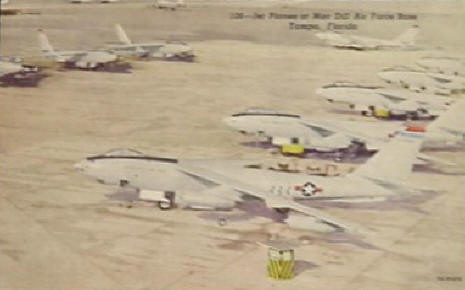 MacDill AFB