Boeing B-52 Stratofortress Gallery - Postcards
Captions are from postcard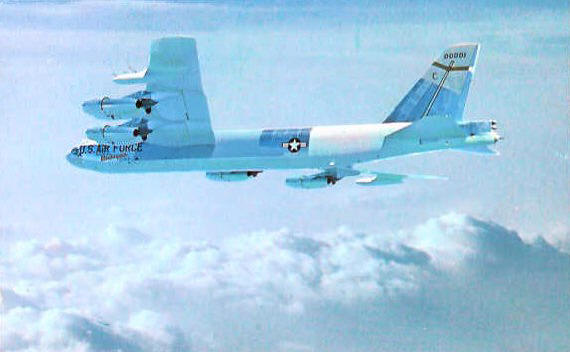 U.S. Air Force B-52H Stratofortress
Stationed at Wurtsmith Air Force Base, Osconda, Michigan
Note: This was the 379th Bombardment Wing.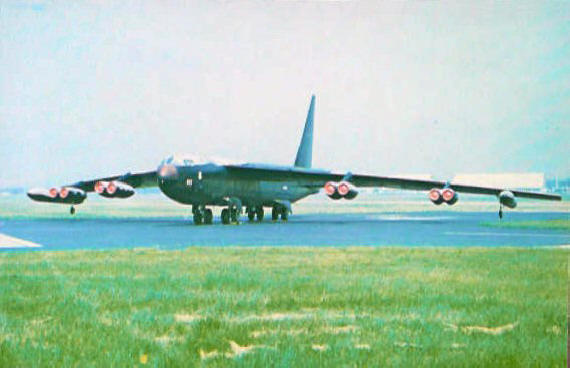 B-52D Stratofortress
The B-52 has been the main long-range heavy bomber with SAC since becoming operational in 1955. In 1957, three B-52s completed the worlds first non-stop around the world flight by jet aircraft. This B52 is in the USAF Museum at Wright-Paterson AFB, Ohio saw extensive service in southeast Asia and was sever damaged by enemy surface-to-air missile in 1972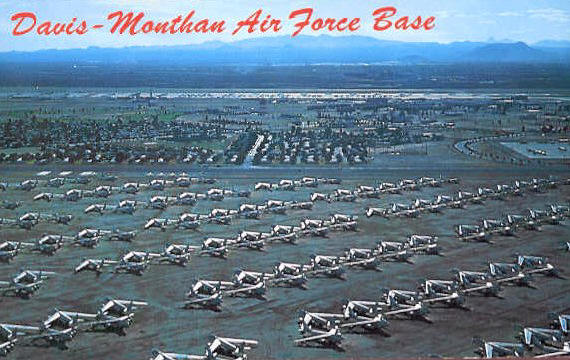 Davis-Monthan AFB, Tucson, Arizona.